Helping you make better spending decisions is a primary purpose of this blog. Sticking to them is the other.  These budgeting tips require little time and effort, but will have a major impact on your savings account.
There are a two ways your brain is hard-wired that make better spending decisions hard.
Adaptation to pleasure
Mis-predicting pleasure
Budgeting Tips – Adaptation to Pleasure
Our brains are hardwired to notice novelty. When an experience is new you get a lot of pleasure
from it. As you continue to have the same experience, you get less pleasure from it over time. Pleasure turns to comfort, and disappointment can set in. "I thought this would make me happier. Now I'm disappointed because I'm not as happy with this as I thought I would be."
The second reason we adapt to pleasure is that our reference point changes. Maybe you get a new job and you're making $10,000 more a year than you were before. You're thrilled. Then you find out that you're making 5% less than the next newest employee. Now you aren't thrilled – your reference point has changed. Instead of comparing to what you used to make, you are now comparing to what you could be making.
Budgeting Tips – Mispredicting Pleasure
We consistently predict that things will make us happier or more miserable than they actually do.
The extreme example of this is lottery winners vs. accident victims. Several studies in psychology show that the strongest predictor of a person's level of happiness after their circumstances change is their level of happiness before the change. Of course, this isn't true immediately after the change, but over time people tend to revert to a sort of happiness "setpoint".
Of course, accident victims are less happy than they were before – the point is the different is MUCH smaller than anyone would expect.
And this more recent study also confirms that the immediate impact of change in circumstances is much bigger than the long-term effect.
Daniel Kahneman calls this the hedonic treadmill. We seek pleasure, and novel experiences provide it, but then we adapt and the pleasure turns to comfort. We continue to seek pleasure, but now it takes another new thing to produce it, so we are always on the treadmill looking for the next "hit".
Better Spending Decisions – The 5-Minute Solution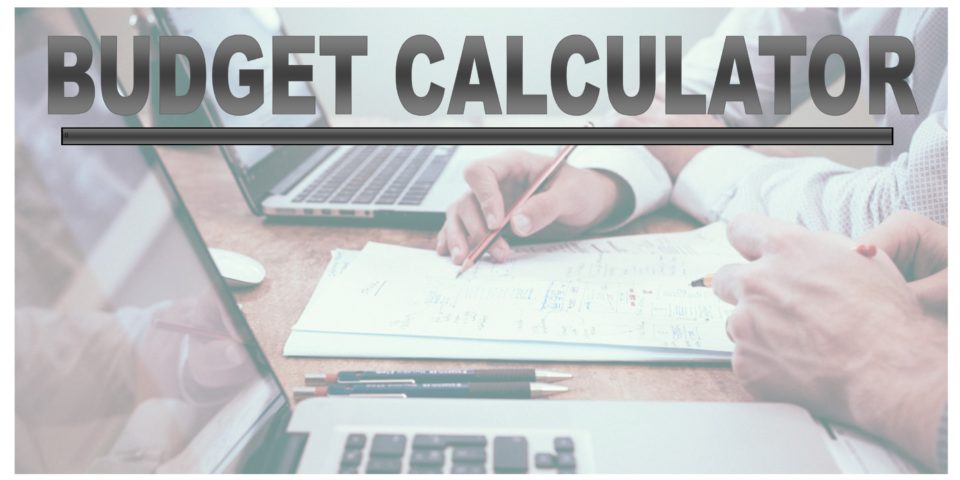 OK, so you'd like to get off the treadmill, but you still want to experience the pleasure, right?  This simple practice can help you make better
First, become mindful of your spending AND how much enjoyment it brings you. Just writing down what you spent helps you budget, but it doesn't help you evaluate how your budget fits into your life.
Personal note: Those "write down everything you spend for 30 days" journal suggestions used to make me crazy! I hate!!! keeping records (you'll hear me say that often). However, this way is relatively painless and it helps me learn more about what spending decisions are satisfying over the long term and which ones are not.
How to Implement These Budgeting Tips
Ourdebtfreelives's website has a lot of great articles on creating a budget.  Regular bills don't usually factor into your "joy index" unless you buy a new house or do something else unusual. For example, this week I bought a new cell phone and case, an exercise ball and a poster with exercises on it. I added those items to my spreadsheet, but not the regular monthly bills I paid.
Here are your columns:
item
category
amount
was it a need or a want?
Joy index – scale of 1 – 10
1 mo. followup joy index
3 mo. followup joy index (unless 1 month was 0)
6 mo. followup joy index (unless 3 month was 0)
You can track this daily or weekly (I enter any new items daily, but only review once a month). If you wait longer than that it will probably seem like a bigger chore than it is. Over time, as you watch your satisfaction with each item decrease it becomes a little easier to remind yourself before you spend the money that the joy you experience from any given purchase is probably going to be short-lived.  Another way to increase savings is by increasing your income.  We have a great article on Sideline Business Models to get you that extra income.
Budgeting Tips – Final Thoughts
Give yourself time for this to make a difference in your spending decisions. Some of the research in this area used professors in the field as test subjects and they were no less prone to mis-predict pleasure or to adapt to it than others who were not familiar with the concept. If even the professionals fall for this, you shouldn't get too down on yourself when it happens to you.
Curious if there is a way to reduce adaptation? Funny you should ask – keep reading to discover two simple practices that can reduce adaptation and get you enjoying your life more.